The easiest way to stay up to date with the latest from the COLORSxCOMMUNITY.
Community gallery: weepingsnakes

Meet the curatorial board: community NFT gallery

Governance process explained

Launch: DAO Directory

Launch: community dashboard (Notion)

Town Hall recap

MusicOS allowlist
---
1. Community gallery: weepingsnakes
For the next two weeks we're featuring weepingsnakes.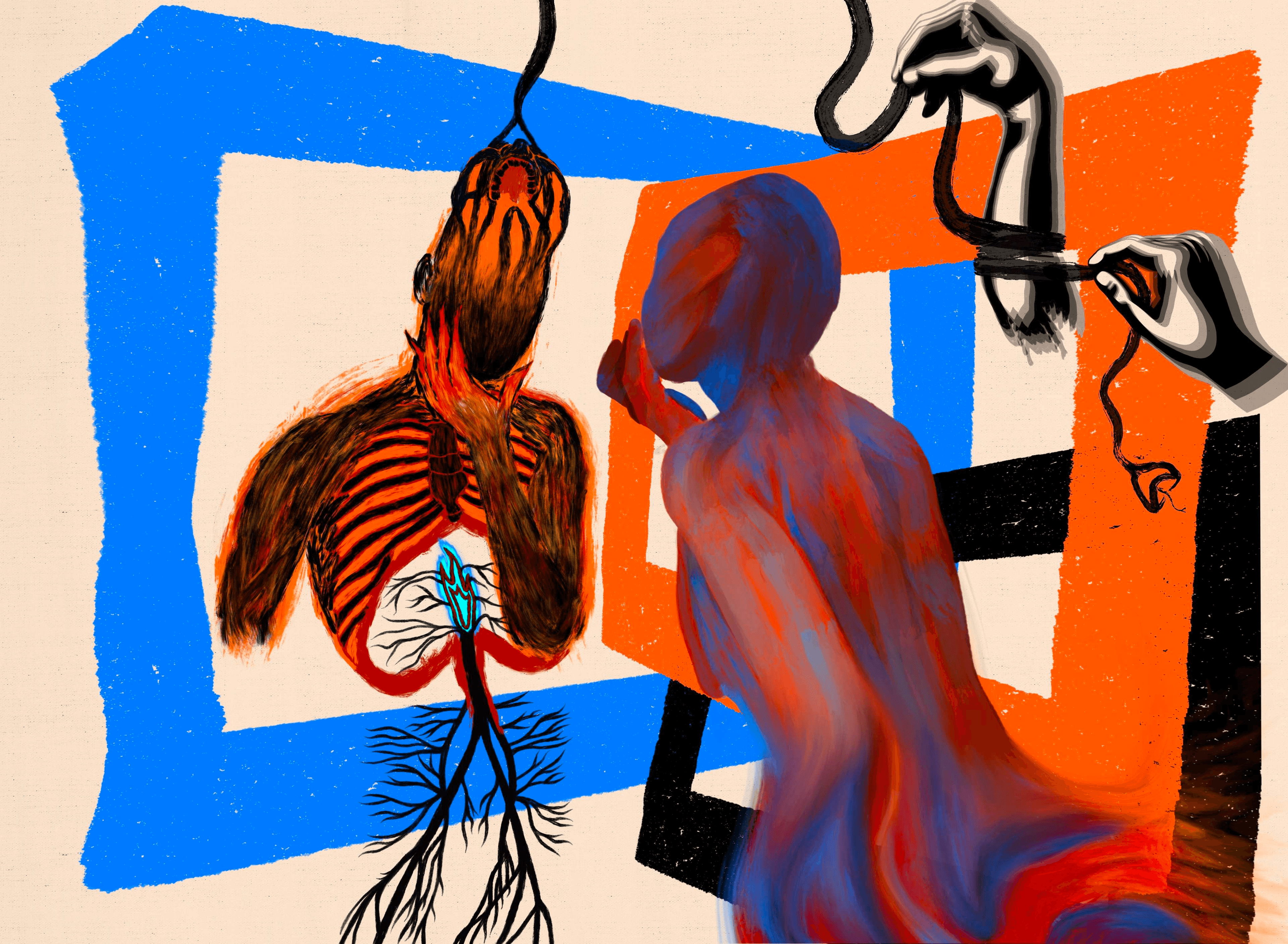 "I am MP, and I am a 24 year old queer Vietnamese digital artist originally from the Chicago area. I struggle with motor and spatial dysgraphia, so anything involving drawing/writing by hand is a rather stressful and unpleasant task for myself. My artwork tends to be extremely sporadic as a result, and it is a raw embodiment of my present emotions and feelings during the time of creation. My work often contrasts vibrant colors with dark and surrealist themes to emphasize both my scattered process and my range of experiences with my mental health."
The work we have featured is "introspection" (2022)
Artist statement about the piece:
"i tell myself that i am not my mistakes, my pain, my shame… i simply carry it along with my existence. but doubt creeps and I wonder… am i actually a monster?"
Check out more of weepingsnakes' work here:
---
2. Meet the curatorial board: community NFT gallery
The votes are in. Curators contacted. And this week they've already had their first project call. Our first season's round of curation will be represented by 5 people in Brazil, Mexico, Spain, and the US.
Meet Fumbles, Juniper Yun, Leticia, Paloma, and Sean Thielen-Esparza.
They will work to identify artists to launch our community NFT gallery with.
---
3. Governance process explained
During the Town Hall this week we outlined our community governance:
To ensure transparency, efficiency, and accessibility within our governance process, we are developing a Governance Committee, which will consist of the members of the Core Team and seasonally elected community members that we call Stewards.

The Governance Committee is in charge of reviewing and discussing submitted proposals and helping to lead the community through the proposal process to lead to a community vote on Snapshot.

The Governance Committee will ensure proposals sent to Snapshot are aligned with the mission, vision, and values of our DAO and ones that benefit the DAO in generating revenue and a pathway to be self-sustaining.
Coming up soon: a proposal for our first team of Community Stewards to kick off our Governance Committee.
Read all details, including how to submit proposals, here.
---
4. Launch: DAO Directory
Our public membership directory helps to bring our community closer together by allowing current and prospective members to visualize the makeup of our community and connect more easily with like minded individuals.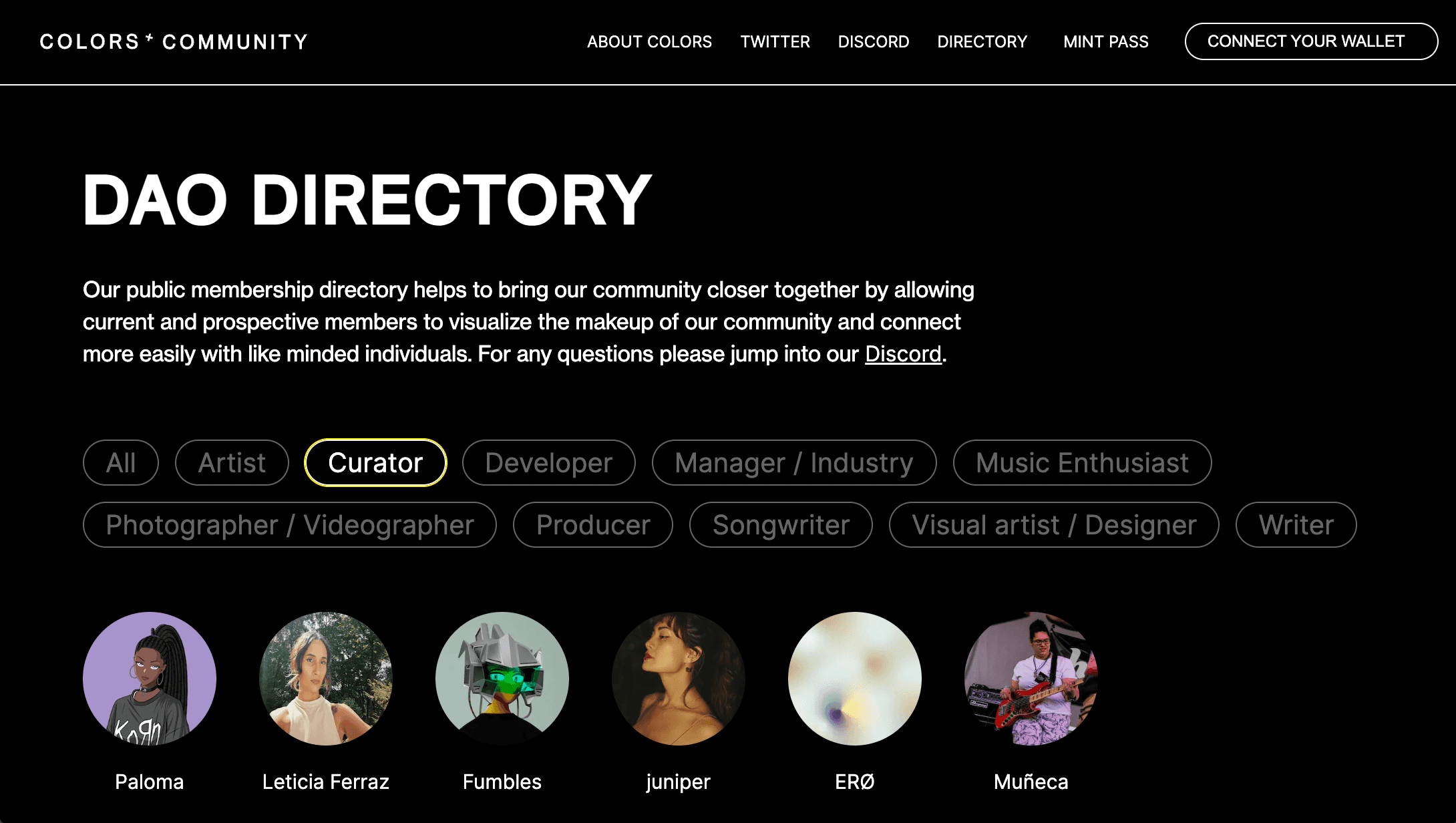 If you've collected one of our Founding Pass NFTs, head on over to our community website, navigate to the directory, connect your wallet, and click on the tap menu to navigate to your profile. Explore the directory here.
---
5. Launch: community dashboard (Notion)
Weeks have been spent overhauling our community dashboard on Notion.
And there's much more. This will be one of the core tools for the community going forward.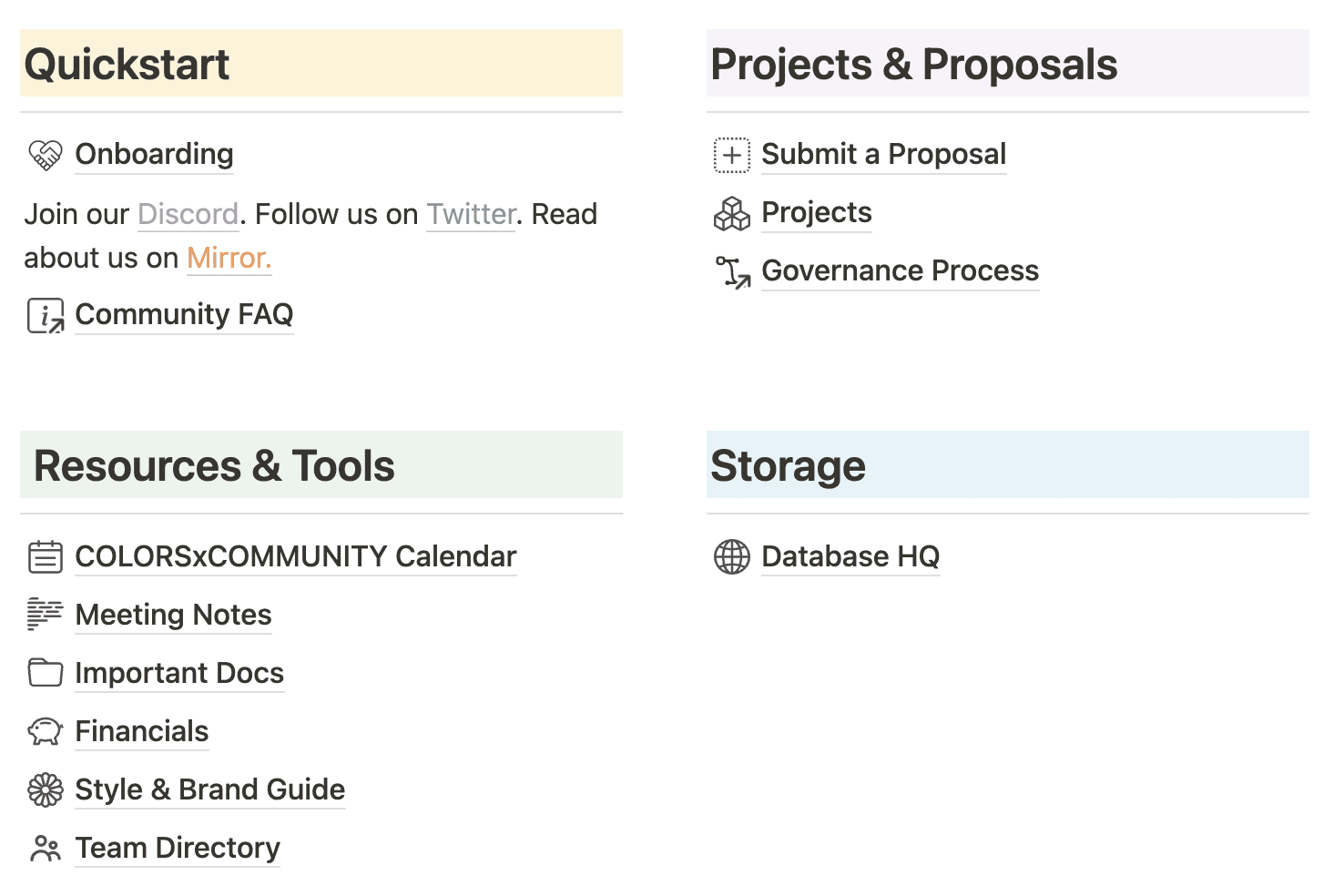 ---
6. Town Hall recap
During our Town Hall we covered many of the above topics, but also:
WHERE WE'VE COME FROM & VISION

OVERHAULED STRUCTURE & GOVERNANCE

DAO SURVEY RECAP

OUTLINE OF MAIN PROJECTS

UP NEXT
In case you missed the session, you can review the slidedeck here.
---
7. MusicOS allowlist
An operating system for web3 music? The DAO just got allow listed to be among the first to take it for a spin!
Learn more here:
Try it out by clicking here. Connect your wallet (should contain our Founding Pass NFT) & try out the dashboard.
---
See you for the next ICYMI in 2 weeks!
In the DAO or Community and want to contribute to ICYMI? Please find the #editorial channel.
💕