The easiest way to stay up to date with the latest from the COLORSxCOMMUNITY.
Community gallery: Brooke D.

Community playlist: web3 picks

Stewardship nominee intro call: Thursday the 27th @ 830a PT / 530p CET

GroundSpace: communal healing

Vietnam curation: kicking off phase 2

Short updates: NFT gallery, New York irl

Scenius
---
1. Community gallery: Brooke D.
For the next two weeks we're featuring Brooke D.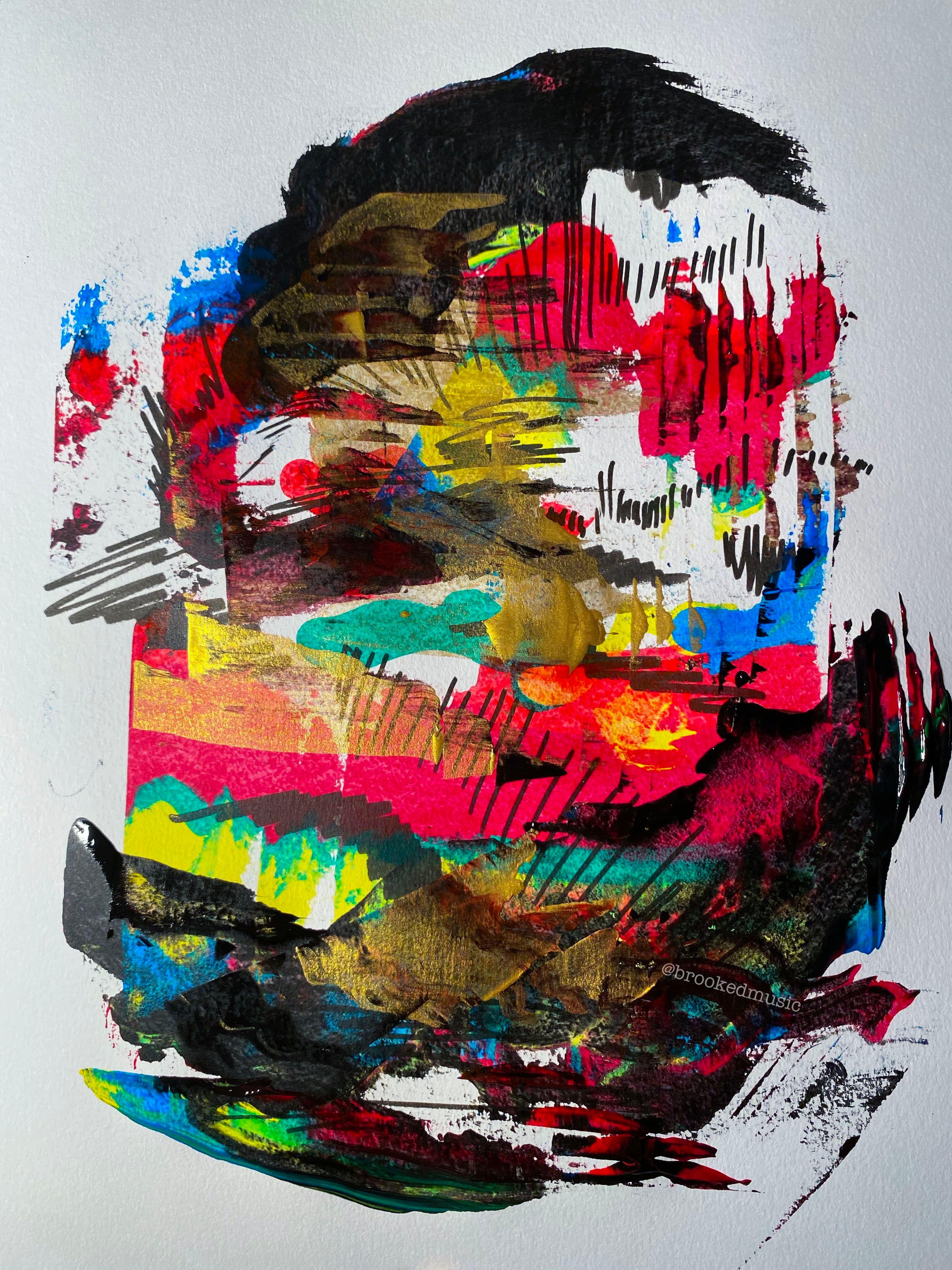 Brooke D. is a musician, songwriter, author, poet, teacher, psychic medium, and multidimensional artist in New York. Born and raised by entrepreneurs in the Bay Area, CA, her work is infused with a sense of bravery, authenticity, and a willingness to evolve. While her creative journey started with a deep love for music and poetry from childhood, she has continued to expand her reach, studies, and pursuits to include graphic design, photography, videography, collage, dance, healing arts, meditation, and more.
Her creations are an extension of her empathy, hope for humanity, and her visions for a brighter future. Her background in creative writing, social justice, spiritual principles, and psychic readings allows her a diverse pallet of inspiration to draw from. Her greatest wish is not just to tell her own story, but the human story. In a world rife with injustice and uncertainty, Brooke is here to tell the truth, follow the whims of her heart, and inspire others to do the same.
See more of Brooke's work: https://twitter.com/BrookeDmusic
The community gallery workgroup curates art for our gallery by selecting works posted in our community channel #🎨│visual-art so we encourage you to keep posting your own work or other work you like there for consideration.
---
2. Community playlist: web3 picks
Every week, the community curates a playlist of tracks we're bumping on repeat or that we think you should just not miss. We do this in biweekly cycles: 1 week it's tracks on Spotify, the other it's tracks found in the interconnected networks of blockchains and web3.
On this week's cover: Nigerian singer/songwriter Hermez, who just dropped his genesis NFT for his R&B track Sources. Tune in.
---
3. Stewardship nominee intro call
Thursday the 27th @ 830a PT / 530p CET
We recently put forward the nominees to form our Stewardship team for this season. The Stewardship team will join the Core Team to make up the Governance Committee. Before we move over to Snapshot, we will have a call on our Discord to get to know the stewards a little better.
Got a question for them? Add it here.
Head over to our #📃proposal-forum for the full details of the proposal.
Note: the date & time is still TBC at time of writing. Put a hold in your calendar if you'd like to attend and we'll let everyone know through Discord once it's locked in.
---
4. GroundSpace: communal healing
Community members Ero, Mr.GreatFool and Letfrz kicked up a new format called Ground Space which is all about communal healing. The format will provide space for our global community to come together, support each other, and share their honest reflections about different topics in a safe space.
For New Moons it's all about setting goals and planting seeds for the future. For Tuesday's new moon, the hosts will be opening energy talks, hosting a guided hypnotherapy session and some divination at the end of the call.
Next Thursday, 1pm UTC. RSVP on Discord.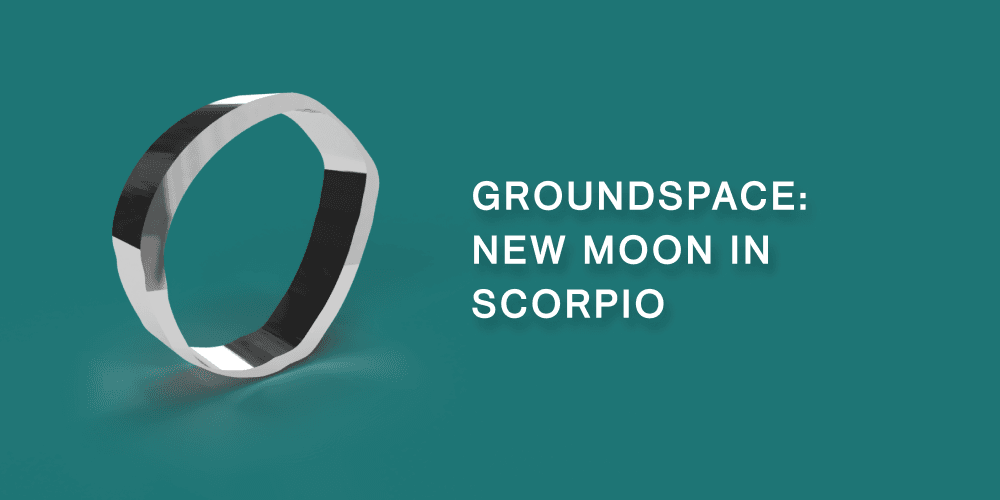 ---
5. Vietnam curation: phase 2
Over the past months we have been curating Vietnamese music artists alongside the COLORSxSTUDIOS team. While this early advisory input manifests into a highly anticipated series of shows, the community is now exploring how to create adjacency and extension of the moment these shows start dropping. Think: web3 world-building.
We are currently kicking off our research cycle by reflecting on phase 1 and envisioning goals for phase 2. One thing we already know: we will be exploring visual talent from Vietnam to work on NFT drops with, to pair with the release of the shows.
Want to get in? If you're already part of the DAO or community, head on over to the information channel in the Vietnam Curatorial Research section and join us for our weekly calls on Wednesday.
(if you're not part of the community yet, join the Discord and follow the steps outlined in the starter channels)
---
6. Short updates
NFT gallery: we are starting reach out to the curatorial board's first picks. Meanwhile, we're heads down in designing & spec'ing the gallery, which will also function as a launchpad and marketplace for community-curated NFT releases by artists from around the world.

New York IRL with Refraction: we got a grant from the Refraction DAO to organise an event in NYC. It will bring together creatives from across our communities to showcase art, participate in workshops, exchange learnings and enjoy great music. The project team is looking for more leads on venues. If you can help, drop into the channel.
---
6. Scenius
During our Weekly Talk on Wednesday, we reflected upon the concept of scenius, originally put forward by pioneering artist Brian Eno.
Check out the below video to hear Brian Eno talk about it himself:
"I think although great new ideas are often articulated by individuals, they're nearly always generated by communities."
Join us on Discord to share your thoughts about the topic or join the conversation on Twitter.
---
Missed the previous ICYMI?
It dove into the following topics:
Community gallery: call for submissions

Community playlists: new release

Governance committee proposal + stewardship team nominees

Founding pass NFT seasonal mint

Editorial + content contributions

Core team focus
Read it here:
---
See you for the next ICYMI in 2 weeks!
In the DAO or Community and want to contribute to ICYMI? Please find the #editorial channel.
💕